Josephine Hehnke, MBA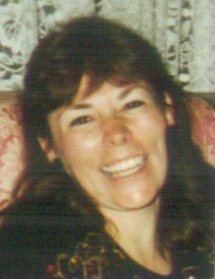 Josephine Hehnke was born and raised in Nebraska. She studied humanities and business in Lincoln Nebraska and Kansas City Missouri, as well as lived in Ft. Lauderdale Florida, then Denver Colorado, where she has become an expert on travel throughout the Rocky Mountain Region.

Following her passion to travel and help others travel, she studied at the Colorado School of Travel, interning and working at Colorado World Travel, then moved on to Carlson Wagonlit Travel and Globus Family of Brands.

She is a Certified Travel Consultant, and has traveled to five continents and 43 states in the US. She plans many more research tours around the country and the world. Keep your eyes open for her stories.
Education
BS, Finance, University of Nebraska at Lincoln, 1986
MBA, University of Missouri at Kansas City, 1990
Graduate, Colorado School of Travel, 1996
Certified Travel Agent, ICTA, 1998
Travel
Globus Family of Brands, Denver CO, 2003-Present
Carlson Wagonlit Travel, Denver CO, 1999-2003
Colorado World Travel, Denver CO, 1996-1999
Other Experience
Resolution Trust Corporation, Denver CO, 1990-1996
Supervisor
Publications (partial list)
CompWellness.biz, 500-page website, MBA, 1997-2001
21st Century Wellness eLetter, MBA, 2000
Year 2000 Healthcare eLetter, MBA, 1999
Wellness eJournal, MBA, 1997-2001
Complementary Healing eGuide, MBA, 1997-2001
Bridal Factory Outlet Wedding Planner, MBA, 1996